Marching Band Overview
The Liberty High School Lion's Pride Marching Band has a longstanding tradition of pride and excellence in marching and is regarded as one of the finest competitive units in Maryland. In 2019, Liberty made history as the only Maryland band to ever win back-to-back Atlantic Coast Championships.
The marching band (MB) season runs from August to late October/early November, with the addition a mini-band camp at the end of May for all new and returning students. Marching Band Camp runs for three weeks in August, M-F, six hours per day between 9 am and 9 pm. Individual student schedules are determined by which section they are in (either 9-4 with an hour for lunch, or 9-12 and 6-9).
Band competitions are held most Saturdays in September and October, leading up to the Atlantic Coast Championships at the end of the season. The marching band also performs at home football games. Students are expected to attend all rehearsals and performances.
---
Registration Details
To register for Marching Band 2022, please do all of the following by June 6:
1) Review all the informational materials, including:
2) Fill out the Registration Form and the MB Contract
Paper forms will be distributed during mini-band camp and can be returned with your student
Online Registration – click HERE
3) Pay the $150 uniform fee – you can pay by check, with Venmo, (use the QR code below), or with PayPal (choosing any of the PayPal options below will add $4 convenience fee)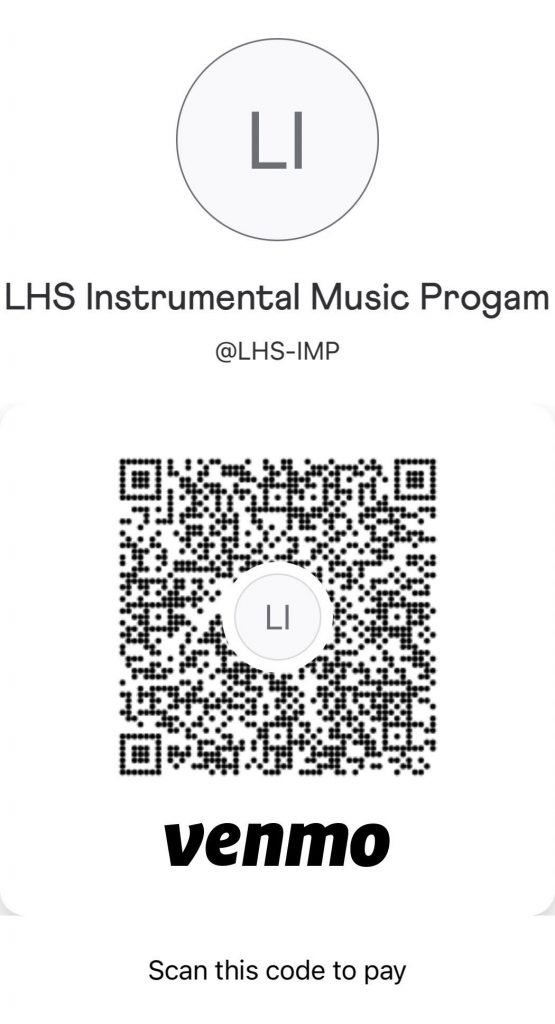 2022 fees are as follows:
Due Friday, June 6, 2022 – $150 Uniform Fee/Color Guard Uniform Fee (non-refundable after July 1, 2022)
Due Friday, August 26, 2022 – remaining balance for your student according to the Fee Schedule.
2022 Show Shirts and Program Apparel will be sold separately.
Once you've done all of these, you're all set – welcome aboard!
---
---